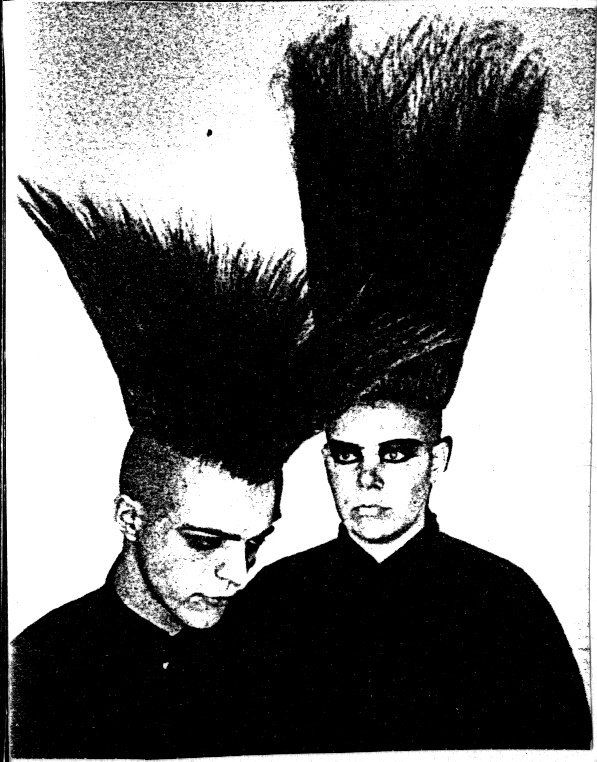 Das Kombinat® started 1989 and released after some demos and a rather elaborative performance at Glockenhaus in their then hometown Lüneburg in Germany three complete albums on tape in the first phase:

Existenz (1990),
B.S.E. (1991) and
Homunkulus (1991).
all available now at bandcamp.
They joined their friends from Plastic Noise Experience and made unique, combined concerts. Steiner :
'We literally played together with PNE a string of concerts and had the idea to be all on stage and just alternate every couple of songs, PNE, Kombinat, PNE, Kombinat... Those days we had the logistics to drag all of our gear on stage and play the studio live. I operated the Das Kombinat machines on the front right side...'

complete concert Plastic Noise Experience + Das Kombinat live in Aurich, Germany, 25.10.1991
The next tape 'Nach Der Wende' was produced and released in a different lineup 1993. Some concerts followed. After that they released 1998 in a further different lineup the CD 'Betriebssystem' and later in 2001 the 7inch single Haushalt Und Technik.
besides music they do also electronic art like their installations Hybrid 2011,OCTA 2001 and the Impulse Response Project 2000